House Concert November 12, 2016
Rebecca Kilgore, Randy Porter, Tom Wakeling

Program:

The program will consist of various songs from the 1930s through 50s which were derived from classical works, for example: "How Insensitive" by Antonio Carlos Jobim, based on Chopin's Prelude No. 4; and "Baubles, Bangles and Beads" by Robert Wright and George Forrest, based on Borodin's String Quartet in D. In addition there will be a few novelty songs from the 1930s which (good-naturedly) mock uppity classical music patrons, for example: "Then I Wrote The Minuet In "G"" by Frank Loesser in 1939; and "By Straus" by George and Ira Gershwin in 1936.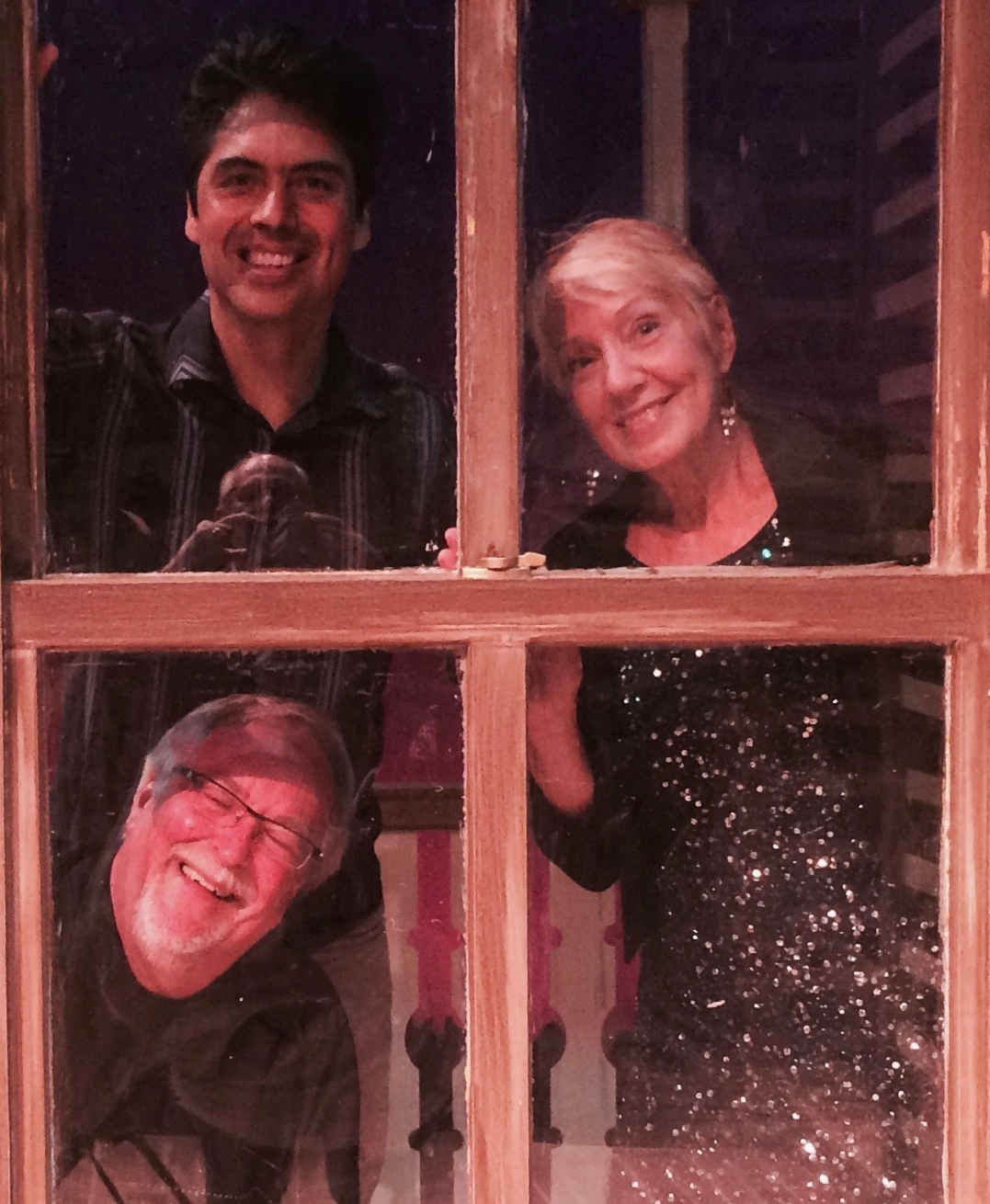 Rebecca Kilgore is one of America's leading song stylists who delights in interpreting the music of the Great American Songbook. Her clear voice, floating lyricism, and heartfelt joy in songs familiar and obscure has made her a favorite worldwide at jazz parties, festivals, concerts, and cruises.

She has appeared frequently on National Public Radio's Fresh Air with Terry Gross, has sung on Prairie Home Companion, and has appeared at Carnegie Hall with Michael Feinstein. For three consecutive years, she has been invited to perform at the Mabel Mercer Cabaret Convention in Lincoln Center and Town Hall. Rebecca has recorded more than forty CDs, including collaborations with legendary pianist / composer Dave Frishberg, John and Bucky Pizzarelli, Harry Allen, John Sheridan, and her own quartet.

Rebecca teaches at several adult music workshops: the Puget Sound Guitar Workshop, August Heritage Blues and Swing Week, BC Swing Camp, and (soon) Centrum Voice Works.

Whether singing tender ballads or jump tunes, Western Swing, Rodgers, Gershwin, Ellington, or Arlen, Rebecca's approach is always light-hearted, honest, subtly swinging.



---

Jazz pianist, composer, and arranger Randy Porter not only improvises sparkling melodies, but is a memorable ensemble player, as Charles McPherson, Freddie Hubbard, Art Farmer, Clifford Jordan, Benny Golson, and many others have told us. Lynn Darroch of The Oregonian calls him "a knowledgeable, inventive, and sophisticated player with a remarkable sense of time and gorgeous keyboard facility."

Porter is also a special favorite of singers besides Rebecca, including Diane Schuur, Karrin Allyson, Madeline Eastman, and Nancy King -- for his intuitive skill at creating spontaneous musical conversations on the bandstand. Based in Portland, Oregon, he has played jazz to appreciative audiences on the West Coast, in New York City, Greece, China, from B.B. King's to the Kennedy Center. He has recorded several CDs. Randy has performed at jazz festivals, workshops as well as giving master classes. He is a Steinway Artist.



---

For over 40 years, Tom Wakeling has put his bass to work in concert halls, jazz nightclubs, recording studios, and at music festivals throughout North America, Europe and Asia.

Tom's bass versatility has supported a wide range of artists including Arturo Sandoval, Lee Konitz, Mel Torme, James Moody, Herb Ellis, Mose Allison, Charlie Rouse, Houston Person, Ernie Watts, Charles McPherson, Carl Fontana, Herb Geller, Della Reese, Red Skelton, Rich Little, Mickey Rooney, the Fifth Dimension, and many others in jazz and swpop music alike.

Tom' work in "show biz" includes playing in the orchestras of national shows such as "Cats", "A Chorus Line", the Joffrey Ballet, "Grease", and "Damn Yankees" (with Jerry Lewis).

An experienced and dynamic educator, Tom has served as a guest artist at the Wisconsin Conservatory of Music, Stanford University Jazz Workshop, University of Kansas, University of Nevada, Washburn University, University of British Columbia, Centrum/Pt. Townsend Jazz Workshop, Douglas College Summer Jazz Intensive, and the Lionel Hampton Jazz Festival, among others.

HouseConcertsPDX.org