House Concert June 10, 2017
Adam LaMotte - violin & Janet Coleman - piano
Program:
Adam LaMotte: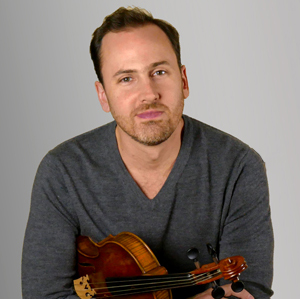 Adam LaMotte is well known to audiences throughout the country as a leader of both period and modern ensembles. He has appeared as soloist, concertmaster, and conductor of numerous orchestras throughout the country, including the Northwest Sinfonietta in Seattle, String Orchestra of the Rockies, Astoria Festival Orchestra, Portland Baroque Orchestra, the Maggini String Orchestra, Ars Lyrica, Mercury in Houston, and most recently, The Orchestra, in his home town of Portland, Oregon.
As part of the baroque ensemble El Mundo Adam was nominated for a 2012 Grammy Award. Mr. LaMotte has been hailed by critics as an "especially compelling" and "superb violinist" with "exceptional talent," whose performances are "energetic and exquisite." As Artistic Director of the Montana Baroque Festival, he brings world-class period instrument performances to the rural Montana community. He has co-founded two critically-acclaimed ensembles, in Portland and in Houston, and continues to produce many chamber music and chamber orchestra performances.
Janet Coleman: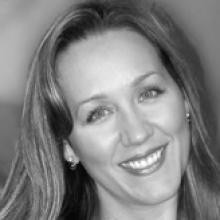 An accomplished and versatile pianist, Janet Coleman has been presented with recitalists in Europe, Central America, and across the United States. Here in the Northwest, she has collaborated with hundreds of singers and instrumentalists, and has shared the stage with such artists as Marilyn Horne, Richard Stoltzman, Janos Starker and Charles Wadsworth.
As featured soloist, Janet has appeared with the Salem Chamber Orchestra, the Southwest Washington Symphony, and the Oregon Symphony; as chamber musician, she has performed with the Third Angle New Music Ensemble, Fear No Music, Beta Collide, 45th Parallel and the Portland Chamber Orchestra. Ms. Coleman's colorful, collaborative support has been a factor in several first place awards at the MTNA and ASTA national competitions, three national concerto competitions, and the Gold Medal at the Stulburg International String Competition.
Janet has been a staff pianist for the Portland Opera, the Eugene Opera, and the music departments of Willamette University and Linfield College; currently she is on staff at Pacific University and with the Portland Youth Choir. She can be heard in the critically acclaimed, nationally televised concert/documentary Verdi's Defiant Requiem and the recently recorded Das Lied von der Erde with the Martingale Ensemble.