House Concert November 18, 2017
Northwest Piano Trio
Program
Haydn: TBD
Clara Schumann: Trio Opus 17
Piazzolla: Four Seasons of Buenos Aires (Cuatro Estaciones Porteñas)

Northwest Piano Trio
The Northwest Piano Trio was founded in fall 2014. Based in Portland, OR, the trio is committed to the performance of traditional classical music while also exploring the music of 20th and 21st century composers. Their goal is to appeal to a wide array of audiences in varied settings, from the time-honored concert hall to the less-traditional local music venue. They are passionate about collaboration with artists of other disciplines to provide unique performances that give listeners a contemporary perspective on a non-contemporary art form.
Biography
Born in Minneapolis, Minnesota, Heather Mastel-Lipson began playing the violin at age seven. Since then she has performed in music festivals in the United States, Europe and South America where she spent last summer touring Chile with the Orchestra of the Americas (YOA). As an orchestral player, Heather is a member of Portland Opera, Oregon Ballet Theatre Orchestra and associate concertmaster of the Vancouver Symphony Orchestra. She has performed as concertmaster of several ensembles including the San Francisco Conservatory Orchestra, Eastman Philharmonia, Minnesota All-State Orchestra and the Brainerd Chamber Orchestra. Heather has performed with the Reno Philharmonic and holds a spot on the Oregon Symphony Orchestra's substitute list. As a chamber musician Heather is delighted to join the Northwest Piano Trio. When she is not performing Heather enjoys teaching her private students and coaching chamber music. Heather holds a bachelor of music degree from the Eastman School of Music and a master of music degree from the San Francisco Conservatory of Music. Her primary teachers include Axel Strauss, Juliana Athayde and Frank Huang.




After eight years of working as an ICU nurse, Hannah Hillebrand decided to pursue her passion and recently completed her master's degree in cello performance with Hamilton Cheifetz at Portland State University. She continues to work part time as a nurse while enjoying a busy freelancing schedule. In addition to private teaching, she enjoys working with the adult group cello classes at the Community Music Center in Portland and teaching as adjunct faculty at Portland State University. She enjoys collaborating with composers to present new compositions and has worked with Cascadia Composers on numerous occasions. She was recently featured as a soloist with ARCO-PDX and is also a regular member of the Vancouver Symphony Orchestra.




Susan McDaniel has appeared widely as soloist and chamber musician, including recitals in France, Germany, Switzerland, and the Czech Republic. She received a B.A. in music from Linfield College, where she studied with Jill Timmons, and a M.M. in vocal accompanying from Manhattan School of Music, where she was a student of Warren Jones. While at Manhattan School, she also studied chamber music with Isidore Cohen and Ruth Laredo and Baroque performance practice with Kenneth Cooper. Susan has been a member of the music staff at Seattle Opera, Portland Opera, and Utah Festival Opera as well as music director and pianist for the San Diego Opera Ensemble, Off-Center Opera (Seattle), and Puget Sound Concert Opera. She teaches and accompanies at the University of Portland and Linfield College, and is the resident pianist for Thursdays at Three, All Classical Portland's live performance radio show.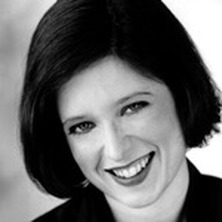 HouseConcertsPDX.org