House Concert May 19, 2018
Nicholas Fontana (piano)
Program:
Johann Sebastian Bach:
Prelude and Fugue in C-Sharp Minor, BWV 873 (Well-Tempered Clavier II)
Frédéric Chopin:
Etude in C-Sharp Minor Op. 10, No. 4
Bach-Berstis:
Badinerie, piano transcription from Orchestral Suite No. 2
Sergei Rachmaninoff/Earl Wild:
O, Cease Thy Singing Op. 4, No. 4
Midsummer Nights Op. 14, No. 5
Spring Floods Op. 14, No. 11
Robert Schumann:
Sonata No. 1 in F-Sharp Minor, Op. 11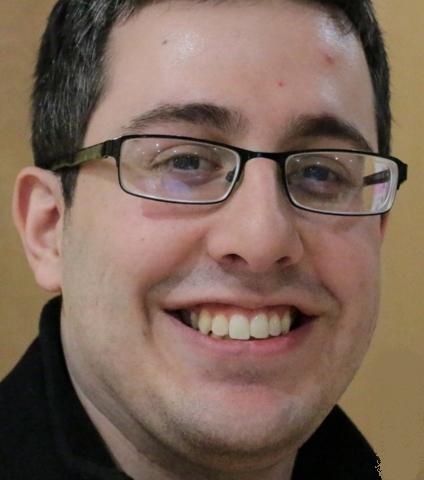 Raised in Covington, Louisiana, Nicholas Fontana (piano) earned his Bachelor of Arts Degree in Music at Louisiana State University Baton Rouge in 2010. During his undergraduate degree program at LSU, Nicholas sustained debilitating repetitive stress injuries related to playing the piano. These injuries eventually became severe enough to warrant taking a year away from the piano. During this time he focused on finishing his academic coursework. After a year of physical therapy, yet not able to even hold a cup of coffee or turn a doorknob, he ultimately, though reluctantly, underwent surgery on both arms in 2009. During the months of healing that followed, Nicholas sought out a teacher equipped to rehabilitate to injured musicians.
In 2010 Nicholas found a teacher with a background in medicine, herself a pianist: Lisa Marsh. In 2011 he relocated to Portland to study the fundamentals of ergonomic movement with Marsh. After three years of meticulous study under the trained eye and caring guidance of Lisa Marsh, Nicholas regained most of his facility. It was with this new technical foundation that he was able to continue playing where he left off nearly five years prior.
During these last five years, Nicholas' focus has shifted increasingly toward his teaching career, and his newfound understanding of technique has become a cornerstone thereof. It was during this transitional period that Nicholas crossed paths with the greatly accomplished pianist and teacher Mark Westcott. Nicholas has been fortunate to have had regular lessons, and now occasional coachings, with Mark Westcott, who he maintains, has, of all his teachers, had the greatest influence on his musical perspective.
Nicholas Fontana has been honored to play with the Portland Symphonic Choir, the Mount Hood Community College Choirs, and this past fall in their performance of Harry Potter and the Chamber of Secrets, the Oregon Symphony. Nicholas Fontana currently lives and teaches a small studio in northwest Portland. Postponed for nearly ten years, today Nicholas is excited to share with you his first ever public solo recital.
Other teachers Nicholas Fontana has studied with include Lee Coker, Seni Igrec, Michael Gurt, Jan Grimes, and Gregory Sioles.