Program:

Haydn:
Sonata #38 in F Major
Schubert:
Klavierstucke in E flat minor
Liszt:
Harmonies du soir
Messiaen:

Le baiser de l'Enfant - Jesus

Bio: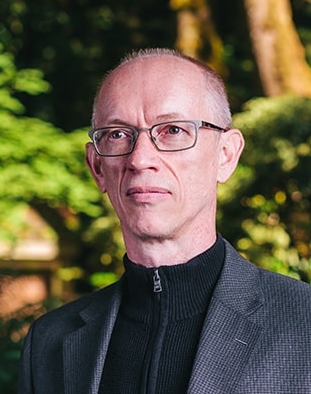 Pianist Jeff Payne founded the Fear No Music ensemble with percussionist Joel Bluestone in 1992. He has performed with the group across the United States including concerts in New York City, California, Colorado, and throughout the Pacific Northwest. During his tenure as Artistic Director for the group he was responsible for the presentation of twenty World Premiere or American Premiere performances of works by Pacific Northwest composers. In 1997 he founded the Young Composers Workshop, as part of the mission of Fear No Music, and continues as its Director, overseeing the development of aspiring young creative minds around the country.
Payne's complete performance of Messiaen's "Ving Regards sur l'Enfant Jesus" was named by the Oregonian as one of the Ten Best Concerts of 2008. Heralded by the Boston Globe as "a pianist of chameleon abilities," Payne has performed on WGBH National Public Radio in Boston, KING radio in Seattle, All-Classical Radio and KOPB radio in Portland, at the Museum of Fine Arts in Boston and the Norton Gallery in Palm Beach, at the Seattle Spring Festival, at Eugene's Music Today Festival, the Ernest Bloch Festival, the Oregon Bach Festival, the Yellow Barn and Sandpoint Chamber Music Festivals. He has also performed as soloist with the Vancouver Symphony and as accompanist for the Portland Opera Chorus.
Jeffrey Payne was graduated Cum Laude with a Bachelor of Music by Boston University where he studied with Bela Nagy and Luis Batlle. He also attended the College of Idaho where he was a student of Fern Davidson. He holds a Master of Music in Piano from the New England Conservatory where he studied with Stephen Drury. He has taught at Willamette University, Portland State University and currently teaches at Reed College. He can be heard on CD performing with the Fear No Music Ensemble and the Oregon Repertory Singers.