Program:

Frédéric Chopin:
Sonata #2 in B-flat minor, Op. 35
Alexander Scriabin:
Sonata #4 in F-sharp major, Op. 30
Johannes Brahms:
Drei Intermezzi, Op. 117
Wolfgang Amadeus Mozart:
Sonata #8 in A minor, K. 310

Bios: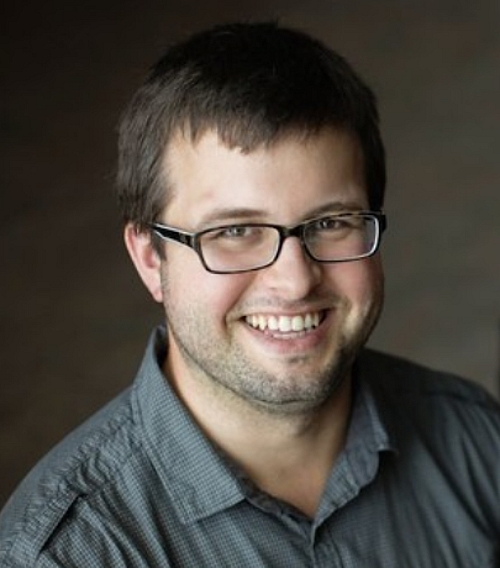 Dr. Stephen Lewis (b. 1983) is a composer, pianist, and educator living in Portland, Oregon. The rare embodiment of the composer-pianist, Stephen (pronounced STEE-ven) performs traditional piano music with a composer.s urgent, expressive power, while bringing to avant-garde and experimental music a classical concert pianist.s devotion to beautiful sound. He searches for rawness and immediacy in his interpretations of Beethoven and Chopin, while winning over audiences with moving renditions of complex atonal works by composers like Schoenberg, Stockhausen, and Ligeti. Whether from the present or the past, Stephen performs music that he believes has important and touching implications for today.s world. Even the most demanding music, he argues, is an opportunity for connection, edification, and meaningful experience.
Stephen as pianist and composer
As a pianist, Stephen has performed in solo and ensemble concerts at the Miller Theater in New York, Severance Hall in Cleveland, Walt Disney and Zipper Halls in Los Angeles, Moore Theater in Seattle, and other venues in the United States. In fall 2018, he performed Stravinsky.s Petrushka with the Oregon Symphony. An outstanding collaborative pianist, Stephen is in demand as an ensemble pianist, professional accompanist, and vocal coach.
Also in the fall of 2018, Stephen's new piano quintet, Citizen/Subject, was premiered by the Delgani String Quartet. Stephen.s compositions navigate a terrain between sound as physical sensation and sound as cultural signifier. His chamber opera, Noon at Dusk (premiered 2016), was hailed as .delectable,. with a .constantly shifting sonic world [that] proved fascinating and effective. (sandiegostory.com). Stephen has been commissioned by soundSCAPE, the Wellesley Composer.s Conference, red fish blue fish, UC San Diego.s Palimpsest ensemble, the Diagenesis Duo, Trio Kobayashi, and Aurora Borealis, among others.
Stephen in Portland
Stephen maintains a studio of private piano and composition students (chopinois.com) in northeast and downtown Portland, and performs solo and collaborative concerts throughout the Portland metro area. He serves as Music Director at St. Stephen.s Episcopal Parish at SW 13th and Clay, and has taught music theory at Lewis & Clark College.
Stephen received his D.M.A. (Doctorate of Musical Arts) in Contemporary Piano Performance from the University of California San Diego, where he also received a Ph.D. in Composition. His teachers were Aleck Karis (piano) and Rand Steiger (composition). Stephen is a graduate of the Oberlin Conservatory of Music, where he also double-majored in Composition and Piano Performance.