House Concert April 18, 2019
Elmar Oliveira - violin, Sandra Robbins - viola, and Robert Koenig - piano
See program below bios.
Elmar Oliveira is an American violinist whose remarkable combination of impeccable artistry and old-world elegance sets him apart as one of our most celebrated living artists. Oliveira remains the first and only American violinist to win the Gold Medal at Moscow's prestigious Tchaikovsky International Competition. He was the first violinist to receive the coveted Avery Fisher Prize and won First Prize at the Naumburg International Competition.
Son of Portuguese immigrants, Oliveira was nine when he began studying the violin with his brother, John Oliveira and then attended the Hartt College of Music and the Manhattan School of Music. He holds honorary doctorates from both the Manhattan School of Music and Binghamton University. In 1997, the Prime Minister of Portugal awarded Elmar the country's highest civilian accolade, The Order of Santiago.
Oliveira has performed regularly at many of the most prestigious international concert venues. He has appeared with such esteemed Symphony Orchestras of Boston, Chicago, Cleveland, Colorado, Detroit, Philadelphia, St. Louis, San Francisco, and Seattle, as well as the Philharmonics of Helsinki, London, Los Angeles, New York, and the Leipzig Gewandhaus and Zürich Tonhalle, among many others. He has also made extensive recital tours of North and South America, Australia, New Zealand and the Far East.
Oliveira's discography on Artek, Angel, SONY Masterworks, Vox, Delos, IMP, Naxos, Ondine and Melodiya ranges widely from Bach and Vivaldi to contemporary works that are swiftly becoming pillars of the violin repertoire. His best-selling recording of the Rautavaara Violin Concerto with the Helsinki Philharmonic won a Cannes Classical Award and was chosen as Gramophone's "Editor's Choice." He also received Grammy nominations for his recordings of both the Barber Concerto with Leonard Slatkin and the Saint Louis Symphony and the Bloch and Benjamin Lees Violin Concertos under the baton of John McGlaughlin Williams.
Other recording highlights include the Brahms and Saint-Saëns concertos with Gerard Schwarz and the Seattle Symphony, the Joachim Concerto with the London Philharmonic, the complete Brahms sonatas with Jorge Federico Osorio, and the rarely heard Respighi and Pizzetti sonatas with pianist Robert Koenig.
Two projects of particular historical significance: The Miracle Makers: Stradivari · Guarneri · Oliveira, a coffee-table sized book and three-CD set which compares and contrasts thirty exquisite violins by Antonio Stradivari and Giuseppe Guarneri del Gesù; and a release of short pieces highlighting the Library of Congress Collection of rare violins on Biddulph Recordings, speak to Oliveira's extreme dedication to preserving and highlighting the violin and critical makers of the past as well as those that are important to the development of the instrument today.
In 2016 Elmar Oliveira announced the creation of the Elmar Oliveira International Violin Competition. This competition - that takes place every three years - is open to any violinist of any nationality between the ages of 16-32 and offers critical career support in the form of artist management and public relations as well as cash prizes. The Inaugural competition took place at the Lynn Conservatory of Music, where Elmar Oliveira is Distinguished Artist-in-Residence, January 23 - February 5, 2017. The next competition will be held in January 2020. For more detailed information, please visit the web site www.elmaroliveiraivc.org.
Additionally, Elmar Oliveira has founded the John Oliveira String Competition, an internal competition at the Lynn Conservatory of Music. The annual competition is open to all string students at the school. The competition was founded in memory of Elmar Oliveira's late brother, violinist John Oliveira. For more information, please visit www.john-oliveira.com.
Oliveira is passionate about expanding the role and repertoire of the violin as well as championing contemporary music and unjustly neglected works. He is a devoted teacher and promoter of young artists, and also keenly supports the art of contemporary violin and bow making.


Atlantic Classical Orchestra Principal Violist Sandra Robbins is also a member of the American Composers Orchestra, The Westchester Philharmonic, and freelances in New York City. She has been a member of the Ysaye Quartet, the Paganini Trio, and the Bronx Arts Ensemble. Festival credits include Aspen, Amelia Island, Caramoor, Grand Teton, Seattle Chamber Music, Bard Festival, Festival Musicades in Lyon, France, to name a few. Ms. Robbins has recorded for Newport Classics, New World Records, Elan, and can be heard on the world premiere recording of Max Bruch's recently published viola quintet in A minor (1919) with the Bronx Arts Ensemble (Premier Recordings). She is also featured on a recording of Chausson's Concerto for Violin, Piano, and String Quartet with violinist Elmar Oliveira and pianist Robert Koenig (Artek). Ms. Robins graduated from the Manhattan School of Music after studying viola in both the preparatory and college divisions with Lillian Fuchs. At an early age, her love and special interest in chamber music was fostered by studies with the Budapest String Quartet and with such renowned musicians as Artur Balsam, Sascha Jacobsen, Lillian Fuchs, and Raphael Bronstein at the Kneisel Hall Chamber Music School in Blue Hill, Maine. Ms. Robbins has taught viola and chamber music on the faculties of Cornell, SUNY Geneseo and Syracuse University.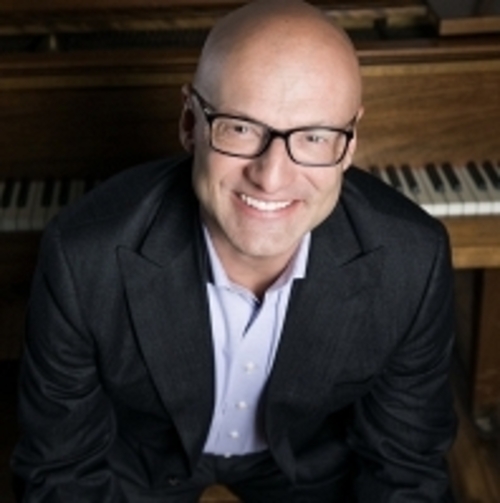 Pianist Robert Koenig has established a reputation as a much sought-after collaborative pianist and chamber musician. He performs regularly in major centers throughout the world with many of this generation's most renowned musicians. Recent engagements have included performances at Carnegie Hall in New York, The Kennedy Center in Washington, DC, Suntory Hall in Tokyo, The Concertgebuow in Amsterdam, The Louvre Museum in Paris, and Royal Festival Hall in London. He has performed with many of today's leading artists including Sarah Chang, Hilary Hahn, Pamela Frank, Augustin Hadelich, Zuill Bailey, Sara Sant'Ambrogio, Roberto Diaz, Elmar Oliveira, Aaron Rosand, The Miro String Quartet, and The St. Lawrence String Quartet.
Mr. Koenig has appeared at many festivals including Aspen, Ravinia, Banff, Saratoga, Caramoor, the Seattle Chamber Music Festival, the El Paso Pro Musica, Chamber Music Northwest, West Branch International Festival and Academy, the Campos do Jordao Festival in Brazil, and the Mostly Mozart Festival in New York. He is frequently heard on radio and television including ABC's "Good Morning America" and CBS "This Morning." Mr. Koenig was staff pianist at both The Juilliard School and The Curtis Institute of Music, and from 2000-2007 he served as Professor of Piano and Piano Chamber Music at the University of Kansas in Lawrence. With the assistance of the University of Kansas Center for Research, Mr. Koenig commissioned renowned American Composer Lowell Liebermann to write a new trio for flute, cello and piano. In the fall of 2007, he assumed the position as Professor and Head of The Collaborative Piano Program at The University of California Santa Barbara. Mr. Koenig has recorded for Artek, Ambassador, Biddulph, Cedille, CRI, Decca, Eroica, and Naxos. His CD of transcriptions for viola and piano by William Primrose on Naxos with violist Roberto Diaz was nominated for "Best Instrumental Soloist Performance (without orchestra)" at the 49th Annual Grammy Awards.
Born in Saskatchewan, Robert Koenig began his formal training at the Vancouver Academy of Music with Lee KumSing and Gwen Thompson and later studied at the Banff School of Fine Arts and the Academie Musicale di Chigiana in Siena, Italy. During this time he received several awards from the Canadian Government including a Canada Council Project Grant. He completed both his Bachelors and Masters degrees in Accompanying at the Curtis Institute of Music in Philadelphia where he studied with Dr. Vladimir Sokoloff and chamber music with Felix Galimir and Karen Tuttle.

Program:

Bach Sonata #2 for violin and piano BMV1015
Allegro
Andante un poco
Presto

Mendelssohn Sonata for violin and piano in F Major (first version 1838)
Allegro vivace
Adagio
Assai vivace

Intermission

Sibelius Duo in C Major for Violin and Viola

Massenet Meditation from Thais for violin and piano

Maurice Ravel Sonata for violin and piano
Allegretto
Moderato (Blues)
Allegro ( Perpetuum mobile)